60,000 American knife Electric Motorcycle Dashboard Incredibly is a cell phone
---
---
Today we are going to introduce the 3.1 version of Essence electric motorcycle E-raw, it doesn't look very different from the ordinary motorcycle, but the noise is much smaller. In addition, the electric motorcycle design is very unique.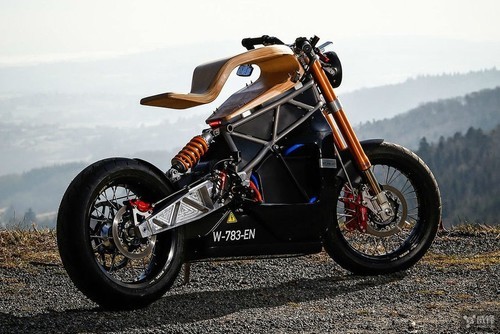 When essence began to build electric motorcycles, they did not devote all their energies to batteries and power systems, and they wanted to return to the "Essence of the motorcycle", simplicity and authenticity, to maintain pristine purity and intensity.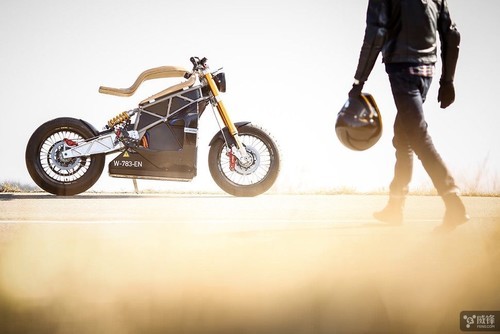 On the design side, E-raw did not leave any unnecessary elements, combining traditional crafts with modern materials, from the side to see a lot of crude steel, aluminum, and wood.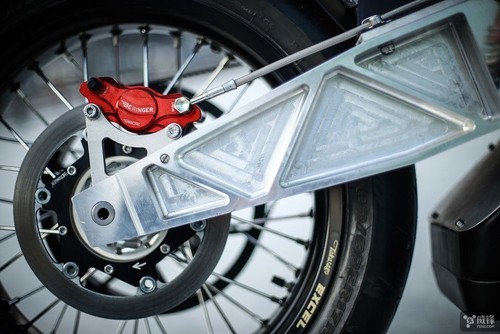 The essence team selected the outstanding brands of Ohlins, Beringer brakes and brakes, and 17-inch Excel rims on key components.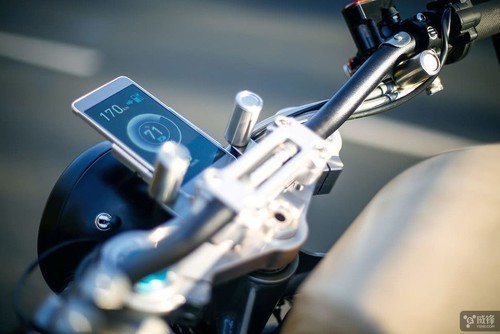 Power, Essence to e-raw electric motorcycle is equipped with a ten. 1kWh battery, the maximum power reached 80kW, support CCS fast charging system, charging 30 minutes can run 185 kilometers. In addition, under the Pymco Motor's addition, its hundred kilometers acceleration time is only 3.5 seconds.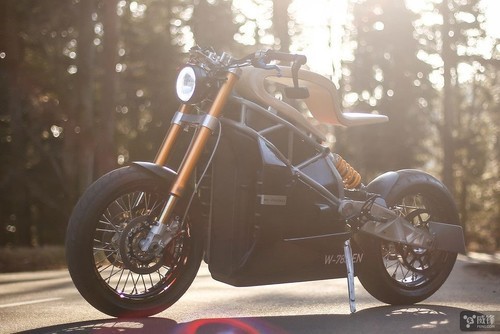 E-raw's wooden chairs bring the most visible visual differences and are equipped with a dedicated base for smartphones that allow users to view the current speed, remaining mileage, and other useful information via the phone's screen.
It is understood that essence currently has no plans to e-raw mass production, currently only to provide users with 10 limited customization, can be customized according to user preferences, the price of 60000 U.S. dollars (about 413,000 yuan)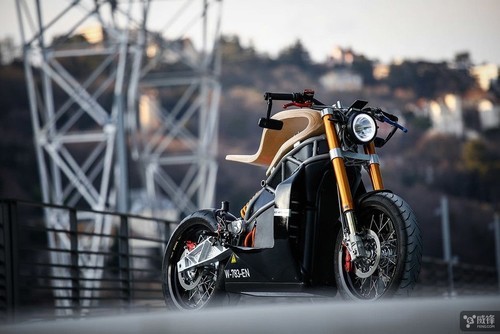 Although the price of $60,000 is unacceptable to many people, the E-raw electric scooter can still make us learn a lot from the design concept as well as the overall aesthetic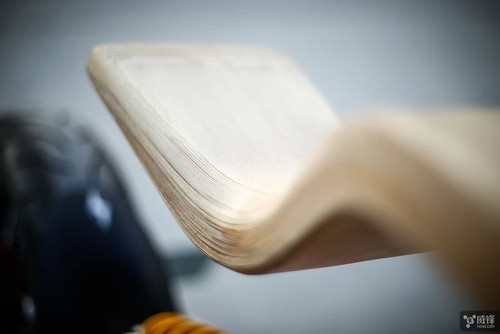 ---